Anyone who has their own business these days will know all about the importance of a powerful website. There was a time when a company's online presence was little more than a virtual shop window, a place to showcase goods and services to those who were browsing for a specific item. And while a website still performs such a task, there's far more to it than that nowadays.
It's so important to know, however, that an all-singing, all-dancing site may look pleasing on the eye, but if it wasn't designed and created without a nod to search engine optimisation (SEO), it may end up only being seen by a handful of people. If both existing and potential customers are unable to find it, all that eye-catching content and sleek images will count for nothing.
Picture yourself heading online to find a good restaurant for the weekend. You type the phrase Italian restaurants near me into Google then scan the list that appears. On page one of the search, you'll have ten viable options to choose from, and the likelihood is you'll find at least two or three that will be engaging enough to have you already thinking about that delicious tagliatelle that you'll be tucking into on Saturday night. The chances of you not finding a viable option and heading on to page two are pretty slim, aren't they?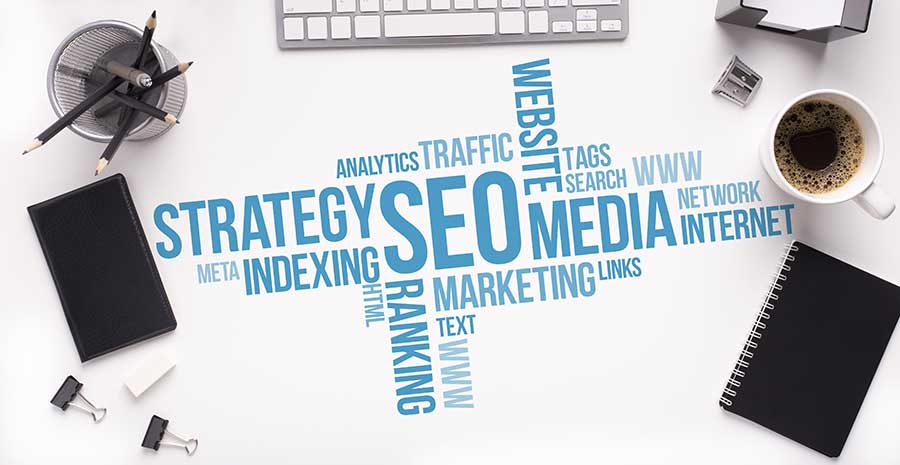 That's exactly how to imagine your company and your website, and how that site will reach out to the public. Behind Google's algorithms there are likely to be dozens and dozens of Italian restaurants near you all fighting to be on page one. They're desperate to be there, in part because potential diners rarely look to page two and almost never look to page three or four. They need your business, and to get as much of that business as possible they strive ever harder to be on the first page.
Purple Imp design and create fabulous websites for clients in just about every sector of business, and while we place great importance on the way those sites look, we place equal emphasis on how they perform. And the good news for our clients is that SEO web design represents a low-cost investment that is capable of producing impressive results.
Just as effective on all types of screen
These days, to be effective a website also needs to be mobile-friendly. More and more web traffic is coming via phones rather than PCs and laptops, so your online presence needs to have been adapted to suit both versions. User-friendliness is a key aspect of performing well in search engines.
The actual design of the pages is important, too, because readability is a major point scorer. Using the correct style of fonts, for example, is something that Google clearly likes. It's also crucial for users to be able to navigate cleanly and easily around the site. Jumping from page to page, even on the confined space of a mobile screen, should be a simple and smooth process.
It's not easy for business owners to know the tricks of the trade, of course, and that's where the specialists from Purple Imp can help. We have helped clients to build brand new websites from scratch, talking them through the whole pathway from design to installation and on to usage, and we've helped to tweak existing sights to help them perform more effectively in searches.
There are so many issues that need to be taken into consideration, such as alt tags, metadata, file sizes and names, coding, plugins, sitemaps, content hierarchy, formatting and more, but don't worry, the team at Purple Imp can look after all of these matters for you. One of the things we love to do is create a website that has the ability to be extremely complex while looking extremely simple at the same time.
Whether your company sells kitchen appliances, arranges holidays, organises golf days, supplies garden furniture, manufactures clothing, delivers parcels or just about anything else, it can benefit more if it has a website that performs well and looks fantastic. To make that happen, you really need to have the experts in your corner, experts that have been there, done that and bought the t-shirt from the actual website.
To find out more about web design and SEO, have a chat with the Purple Imp team soon. All you have to do is call 01382 699 660. We hope you'll be in touch soon. We always say the devil is in the detail, and here's your chance to find out how.