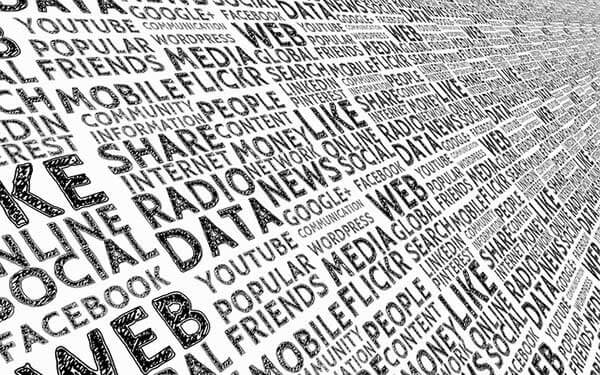 A good story starts with a beginning, and this is no different But if you want the TL;DR Version then:
• Crazy man made the stupid comments.
• British press hammered him.
• We news jacked it.
• Got lots of links and Twitter mentions.
• MP responds saying will provide a picture of him playing ?
• Music shop in Dundee got a right result!
Once upon a time, there was a man called Bloom, and he was blooming marvelous link bait.
The end.
Well not quite, but, by now you will all have read and heard the story of the buffoon Bloom and his quotes about "Bongo Bongo" land.
Rainbow Music is a fantastic store in Bonnie Dundee and is Tayside's largest independent musical store, but they don't just service Dundee. They will ship kit anywhere in the world.
The guys who own and run the store are super nice and have a big fan base as they are also quality musicians. Every band who does the rounds buys there kit from Rainbow.
But how do you make a well-known brand in Scotland's 4th city reach further afield?
How do you get them some visibility and traffic?
How do you increase their reach?
They don't have a big budget and online end up competing for space against Amazon and E-Bay and the likes.
Well, how about Newsjacking!
"the process by which you inject ideas or angles into breaking news, in real-time, in order to generate media coverage for yourself or your business."
Yesterday morning on Twitter I saw this:
I responded immediately throwing my friends at
www.rainbowmusiconline.co.uk
into the mix.
Lyndon very kindly offered a free consultation, he wrote the
press release
, letter along with the consultation and coordinating the campaign and we had some ammunition in the background.
Sometimes in life it's not what you know but who you know.
Twitter to that end has opened up my network of contacts exponentially.
Furthermore, with some advanced search operators and a few tools I can pretty much find anyone out there I need to.
Someone who had seen what was going on was Chris Dyson from
http://tripleseo.com/
Chris was as keen as Lyndon and myself to make it work.
A joint team effort to Newsjack Mr Bloom's ludicrous comments and get some publicity for Rainbow Music.
It was game on.
Think about it. How much would this cost?
Three super experienced guys working on this together jacking a story for a music store in Dundee.
Rainbow Music could not have afforded this, but, we were in and we wanted to make it work. We all have experience (a lot of it, not mentioning any birthdays) and so the plan was hatched. Lyndon would create the content and Dyson and I would push it out. Then we hit a couple of small issues.
Time.
Mechanics.
Can't do anything about time, but Rainbow Music didn't have a blog, and with an antiquated CMS we couldn't get the article published on the site.
What do we do? Solution… Facebook.
Now, it was not ideal to publish this on Facebook but time was against us so we made it work, and work it did! You have the big old PR agencies with their Filofax ? wanting to charge a fortune to get you press coverage.
Well, how about 3 intelligent motivated experienced individuals and a Facebook post?
The answer….SUCCESS!
Boom Hitting some influencers like:
Just some of the links attained from this news jack were…
http://news.stv.tv/tayside/235357-godfrey-bloom-rainbow-music-sends-bongos-to-ukip-mep-after-interview/
http://order-order.com/
And
Ukip MEP Godfrey Bloom given free bongos after 'bongo bongo land' comments
You have this post and Lyndon has published a
post here
– and he is also going to be creating a full case study from the learning's and sharing with the people he mentors.
Oh, you can also sign up for some of his crazy, but relevant content ideas here at his new news jacking alerts
http://www.newsjackingalerts.com/
Yesterday morning when all this was breaking, the guys at Rainbow were setting up for another new day selling some of the best kit you can buy.
Then the opportunity came knocking and you have to grab it with both hands, what's the above worth £10,000 +…..
The most viewed page on their website now is the Bongos Page.
They normally reach 400 people with a Facebook post but yesterday it was over 4,000
This was an awesome jack, it was great fun, the collaboration was stunning and my friends at Rainbow got PR that money can't buy.
Keep jacking baby and remember…
The Future Is Unwritten!
Update – we had the local paper publish both hard copy and online the story today.
http://www.thecourier.co.uk/news/local/dundee/bongo-bongo-land-ukip-mep-s-dundee-drums-delight-1.118972
And the sister paper to The Courier is The Evening Telegraph and they have also covered it with another nice juicy link ?
http://www.eveningtelegraph.co.uk/news/local/ukip-mep-receives-bongo-gift-from-dundee-store-1.119037